Professional Pest Control & Wildlife Management
You are here:
Wasp nest control Stowmarket
Wasp nest control Stowmarket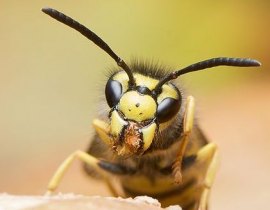 Wasp nest control in Stowmarket is quick and safe when you call a professional pest control company.
We have several remedies which we use to destroy wasps nests in the Stowmarket area. Our arsenal includes potent insecticide dusts and sprays which will bring even the most stubborn wasp nest under control within a few hours of treatment.
Wasps can attack on mass. Swarm attacks can be frightening and even fatal, our technicians always use the correct safety equipment to ensure wasps nests are destroyed safely.
If you have a wasps nest in Stowmarket and need some advice or would like to make an appointment feel free to call us on 01284 799398, we are a local business and always take pride in our service.