Professional Pest Control & Wildlife Management
You are here:
Pest Control in Newmarket
Pest Control in Newmarket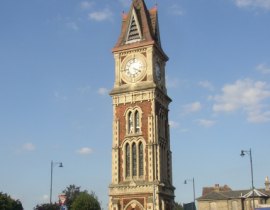 We have many clients in and around the town of Newmarket. With so many stables and studs located around Newmarket pest control plays an important role in preventing a risk to public health from pests such as rats.
Rabbits can be a real pest to anyone who keeps livestock such as horses or cows. A rabbit hole in a field can cause serious injury to horses' leg and ankles. Prevention is better than cure and we provide rabbit proof fencing which is a long term solution of rabbit problems. When numbers just need to be controlled working ferrets and gassing are effective options.
Mole trapping is a common job for us in Newmarket, removing problem moles from paddocks and gardens. We persist with traditional mole trapping techniques but using the latest traps – and we're very effective.
Unusually we seem to get noticeably more calls for clothes moth in Newmarket than any other town we cover. The Common Clothes Moth and Case Bearing Clothes Moth are more often found to be destroying carpets than clothing. Damage occurs underneath furniture which rarely moves - beds, cupboards etc. This allows infestations to build up unnoticed until holes in the carpet start appearing.
Wasps nests and Hornets nests are common everywhere in Newmarket. Wasps nests occur in hedges, holes in the ground and in lofts. Wasps nests present a real hazard at the end of summer when up to 10,000 wasps are buzzing around your home looking for sweet foods. For residents of Newmarket we are usually able to respond the same day you call for removing wasps. Treatment is quick and very rarely fails (we return free of charge if it does).
If you need pest control in Newmarket please feel free to call us or send an email.