Professional Pest Control & Wildlife Management
You are here:
Pest Control in Felixstowe
Pest Control in Felixstowe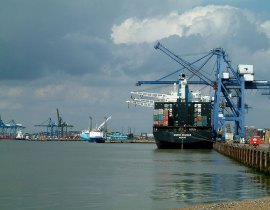 Our Pest Control services in Felixstowe cover the removal and destruction of wasps nests. Wasps and Hornets can give a nasty sting and their nests can contain thousands of insects at the end of summer. If you need a wasp nest removing in Felixstowe we can normally have someone with you within 24hours of your call, the sooner the better.
For pest control services in Felixstowe for rat and mouse infestations, our technicians are trained and qualififed to use professional baits to get rat and mouse infestations eradicated as soon as possible. Traps can also be used to remove rat or mouse infestations in Felixstowe depending upon the level of the rodent infestation.
Insect infestations can be cockroaches, flea, moths, beetles, bedbugs, flies and as we have already mentioned wasps. We only use child and pet friendly formulations when dealing with insect pest problems within the home. If spraying or fumigating you will need to vacate your property a period of time once we have finished.
If you live in Felixstowe and need pest control services from a local company call us on 0800 046 7433, we're here to help.